What is Elite Hoops?
Elite Hoops is built to help coaches teach and share their playbook. Using our customizable digital whiteboard, coaches can record videos explaining their sets, defenses and more which they can share with their coaching staff and players. It's like being able to coach in the huddle during a timeout anytime, anywhere.

A unique feature of Elite Hoops is our teams setup. Coaches can add in their rosters so they can show where each individual player should be. We also offer a classic whiteboard experience, so if someone needs a whiteboard during a game, timeout or anything - we've got you covered there, too. Use an Apple Pencil and draw up plays like you would on the real thing.
Core Product Features
Record videos breaking down your plays, drills and more and share them anywhere.
Quickly print or share images from your whiteboard to share one-off concepts.
Customizable whiteboard:

Use NBA, FIBA, WNBA, NCAA, EuroLeague and High School court dimensions.
Set your own court color or choose from several hardwood styles.
Editable boundary line colors.
Quickly add an opposing team to demonstrate plays and concepts.
Zone Overlays: Easily show all major zone defenses on your court.
Edit your marker shape, color, use highlighters and more.
Half court and full court support.

Teams support:

Add in as many teams as you coach - perfect for AAU clubs.
Add your full team roster with their jersey number and name.
Use your team's colors.
Sub players in and our on your board.
Show your actual lineup where they should be on the court.

Full Apple Pencil support.
AirPlay: Cast your whiteboard on a television to teach the whole team at once.
Who is it for?
Elite Hoops is built for basketball coaches. It's been tested with coaches at all levels: college coaches, AAU, high school, youth - you name it. Even parents who simply want to help their kids learn the game will be right at home.

In short, if you coach a team and want to share your offensive plays, describe drills for next practice, create a live scouting report or anything else - Elite Hoops is built just for you.
Media Assets
Feel free to use any of the images below. Additionally, you can download all of these (and the app icon) at once right here.
iPad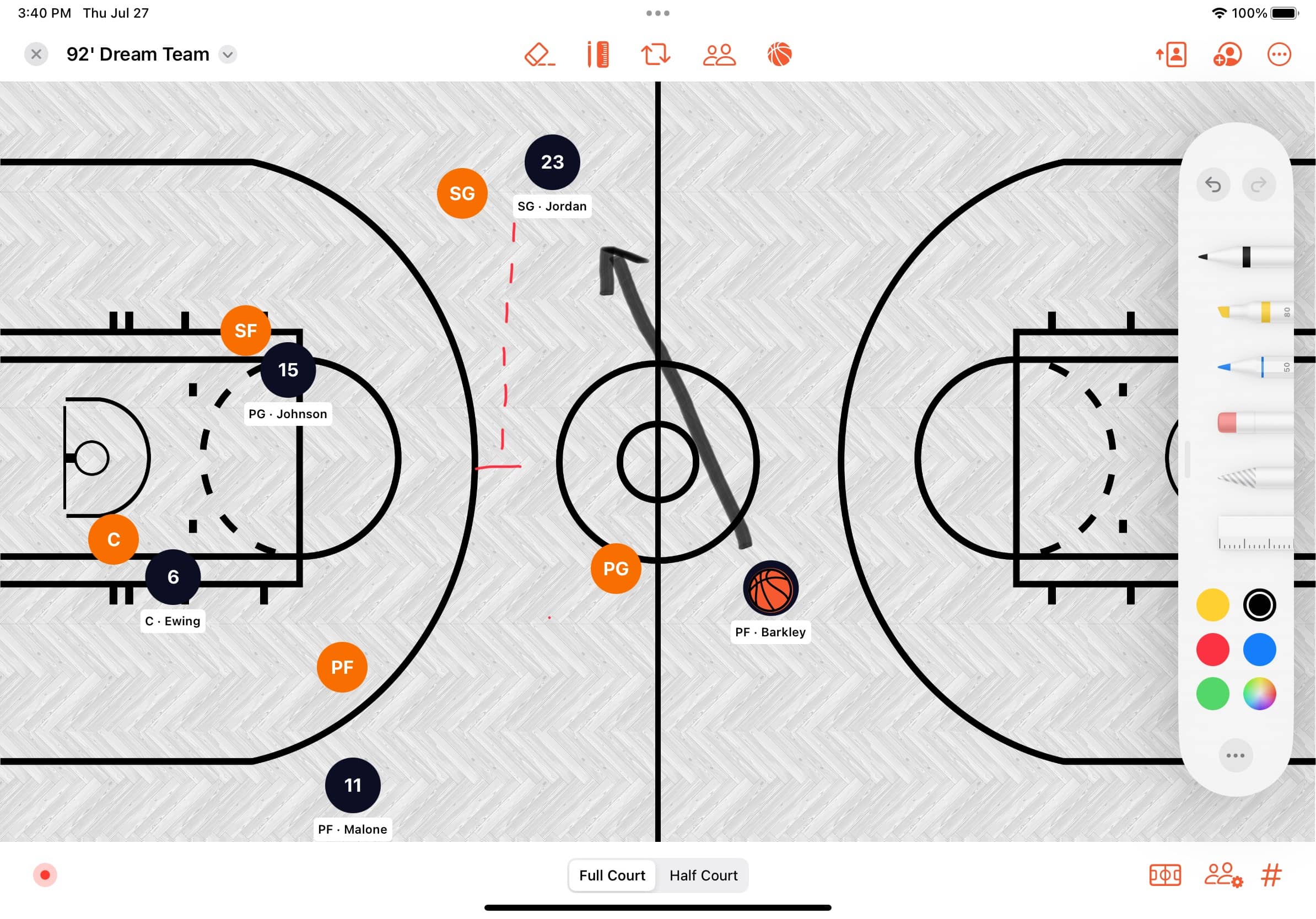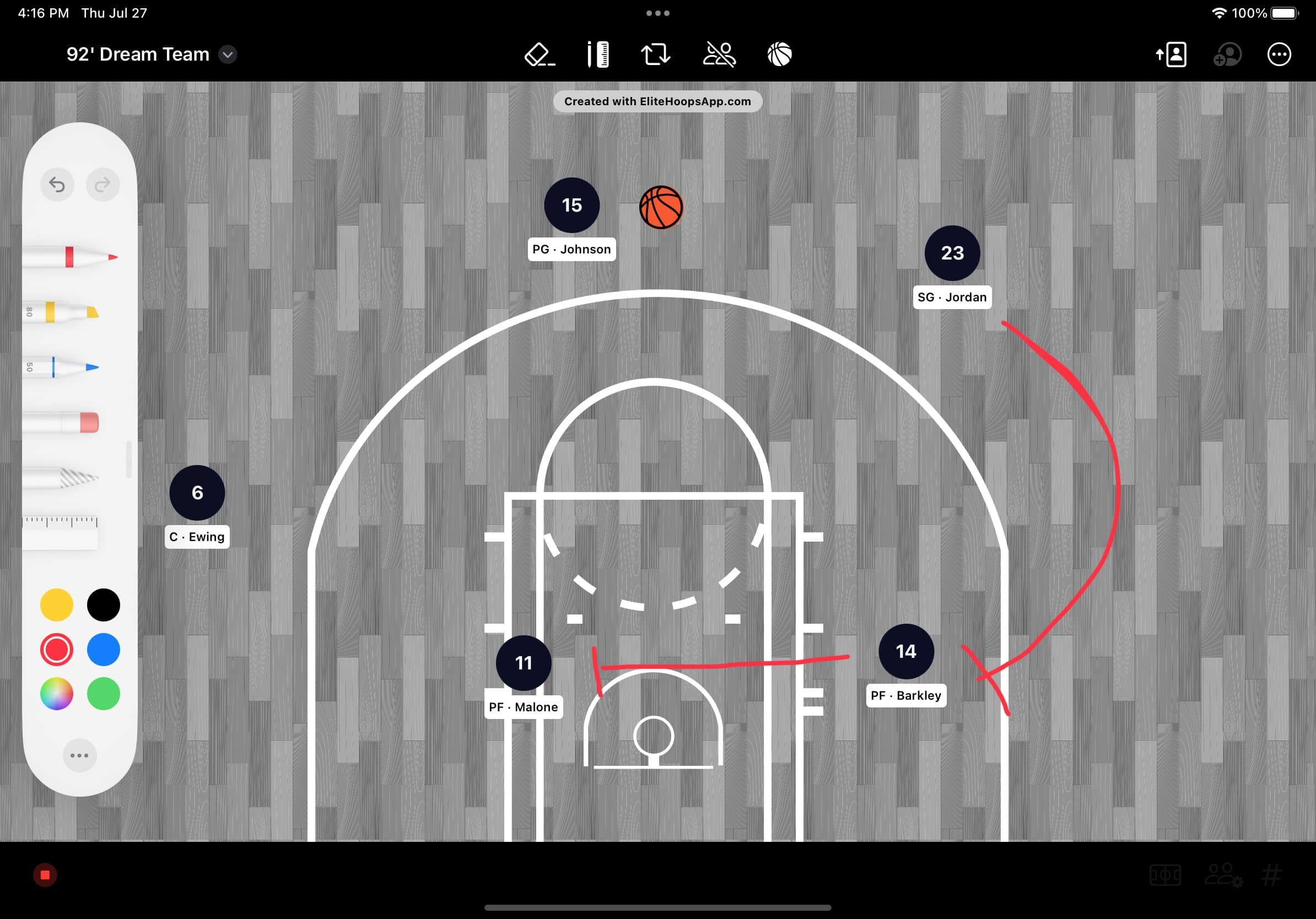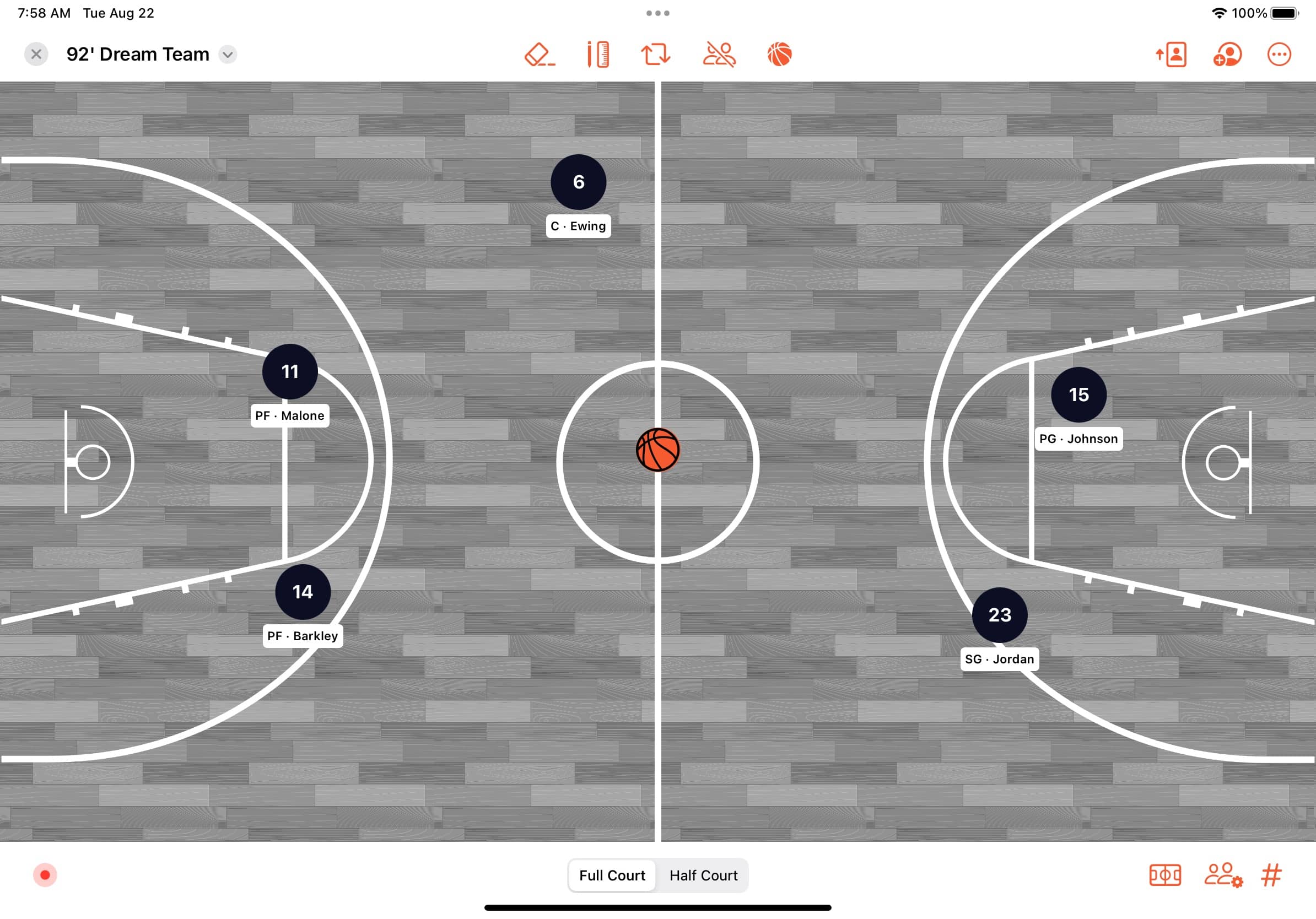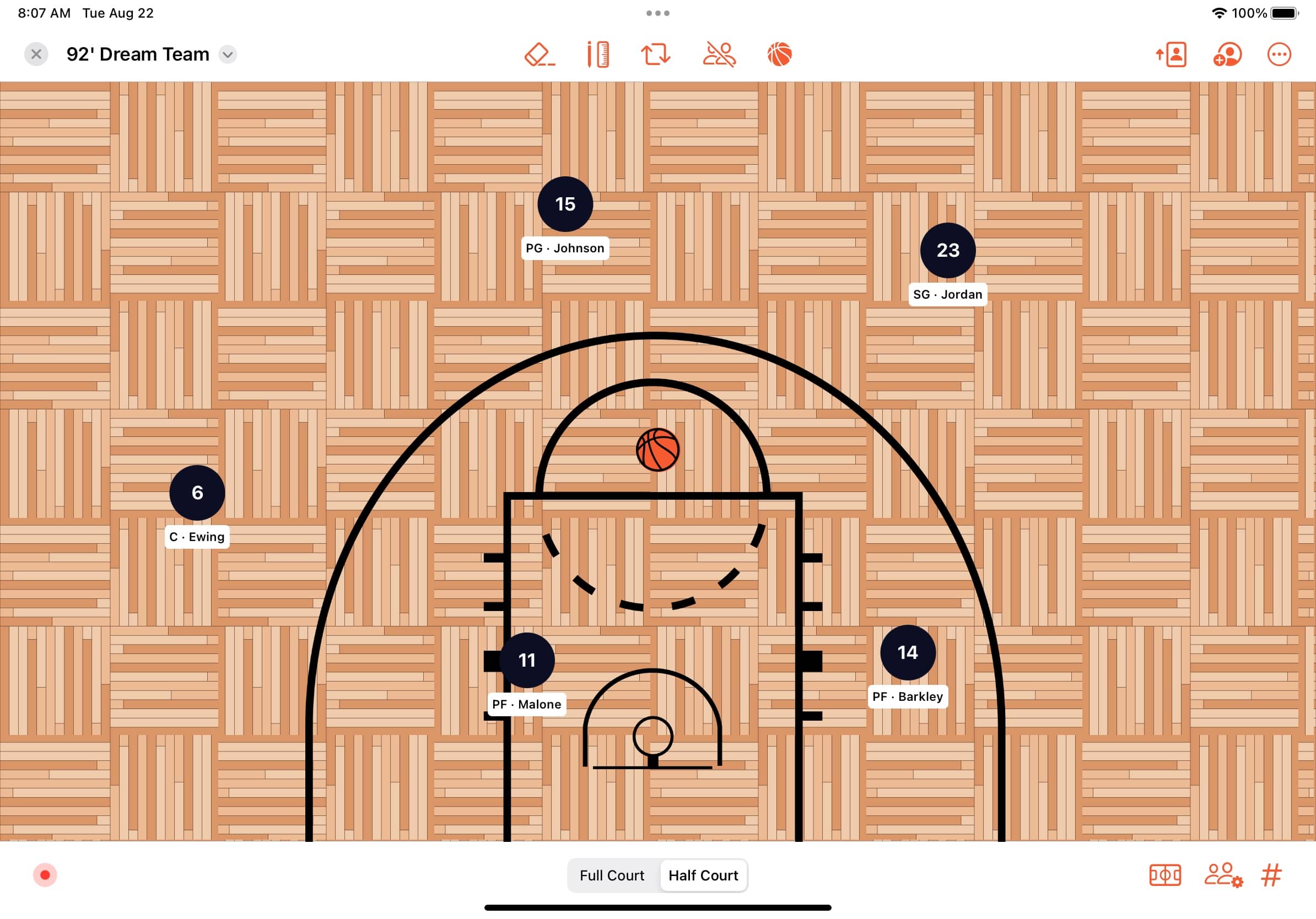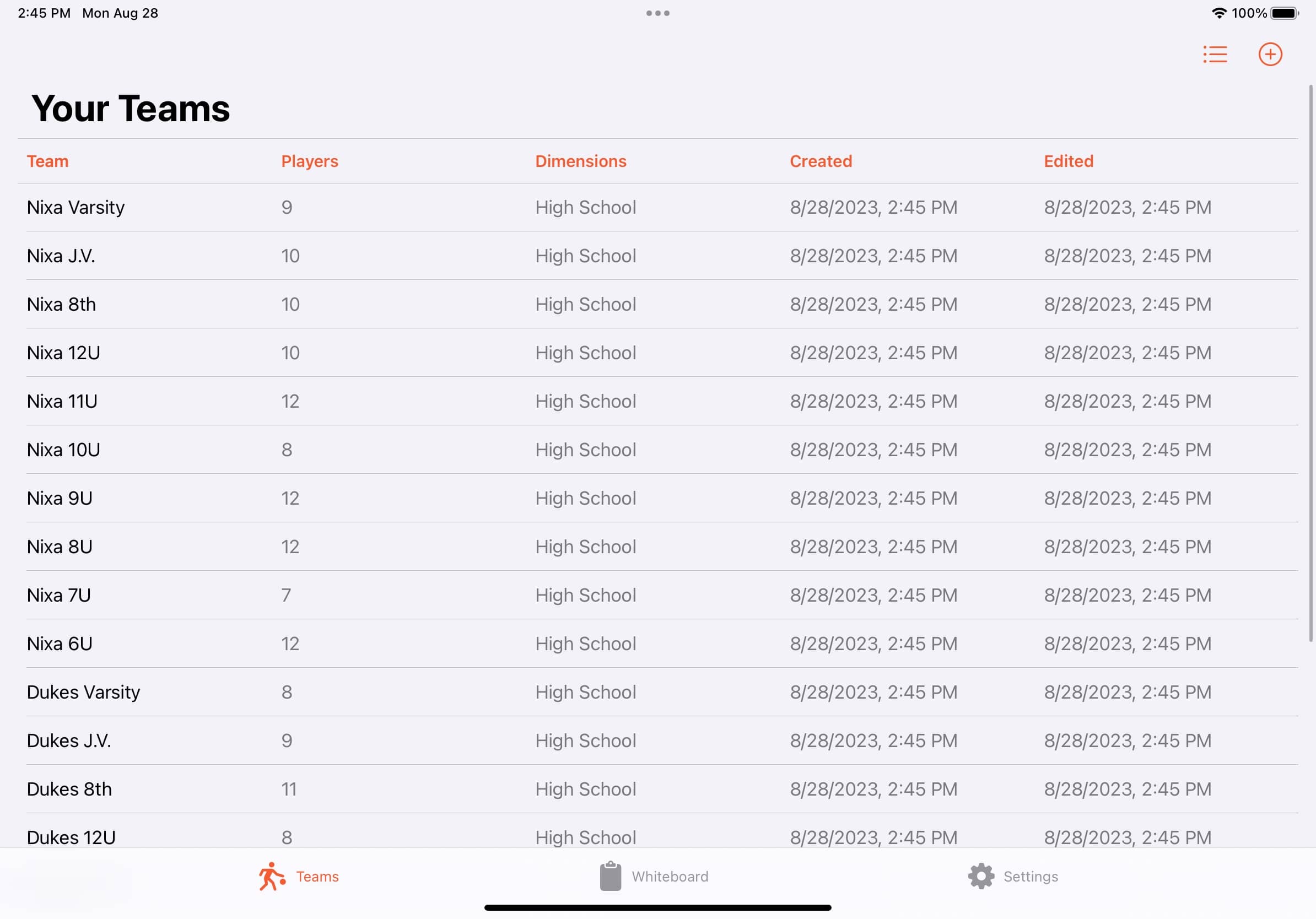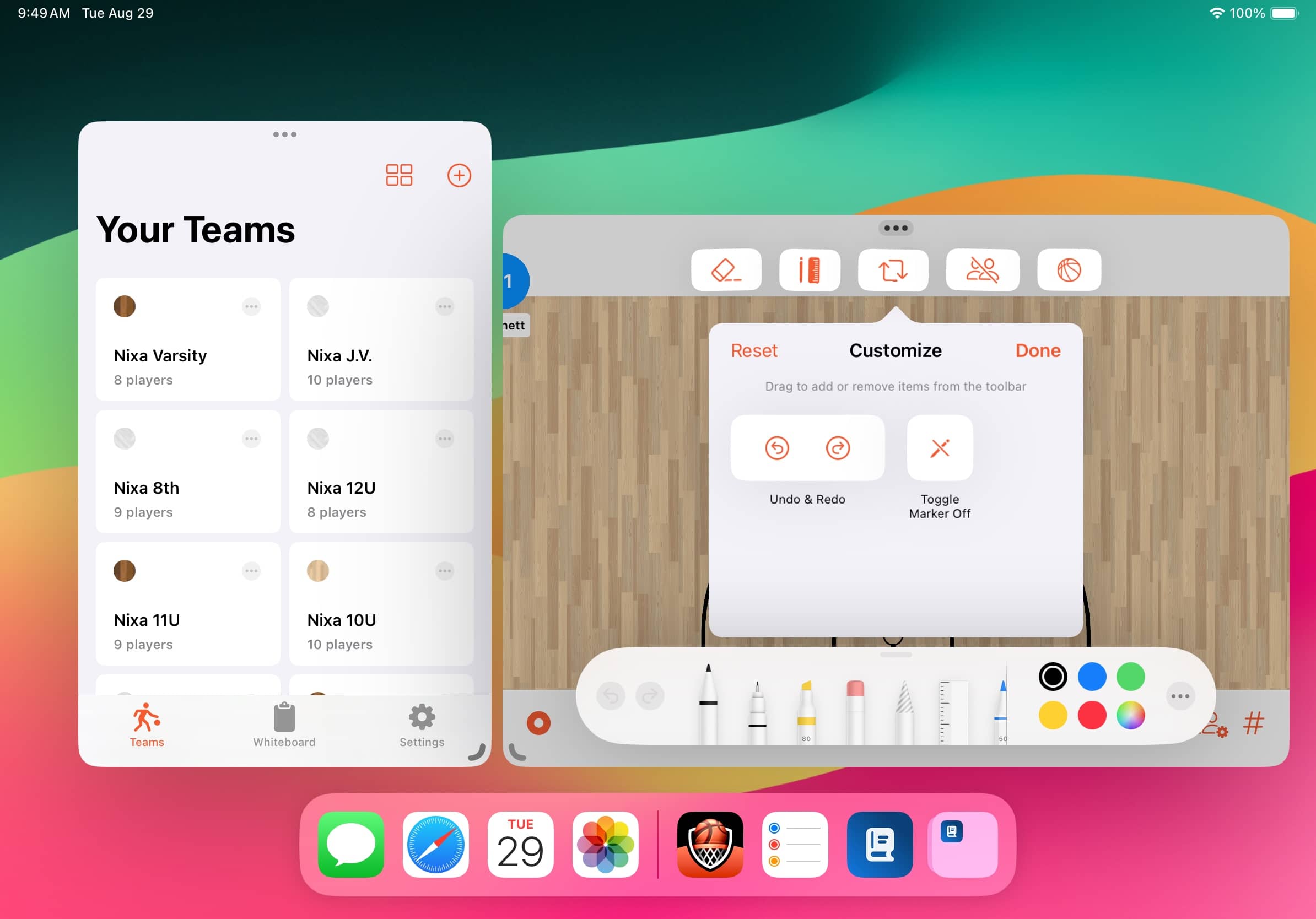 iPhone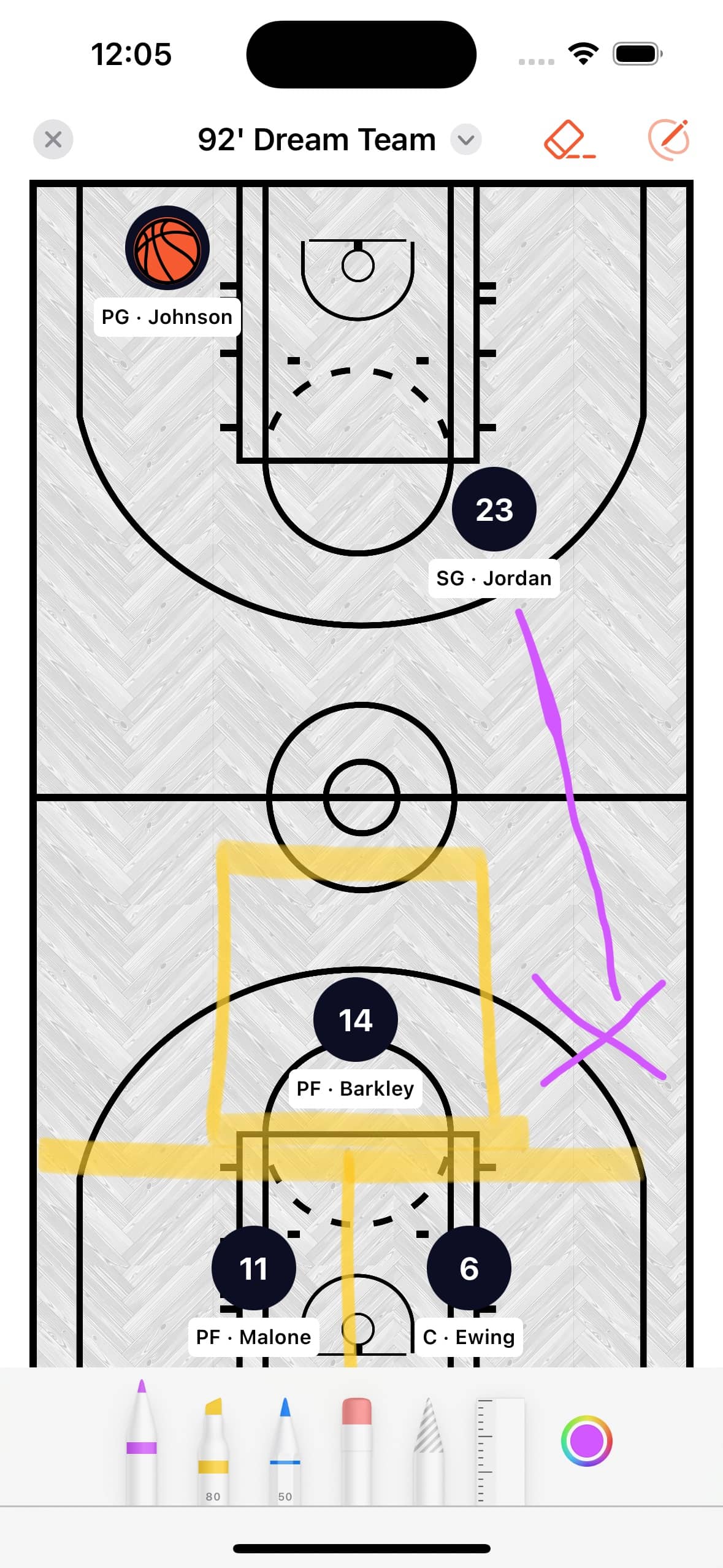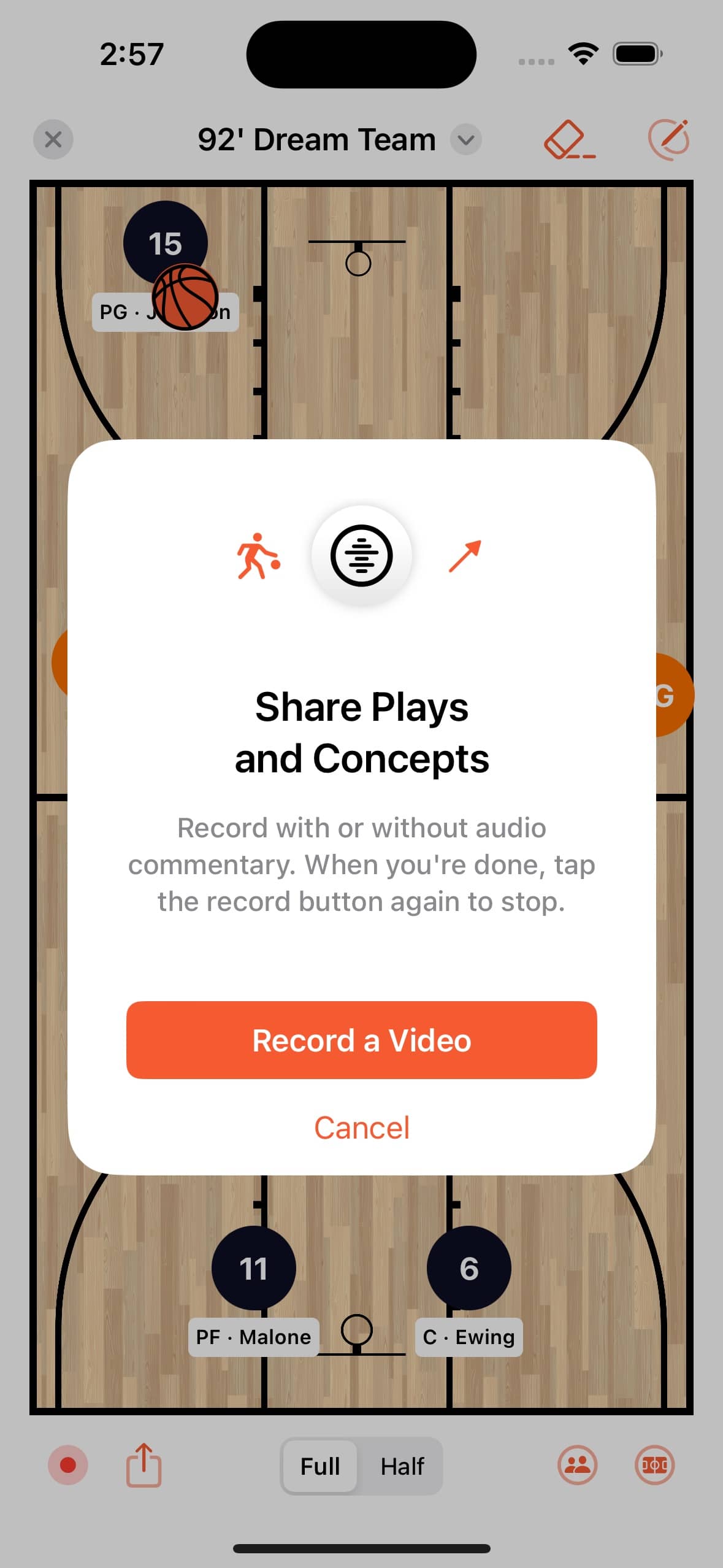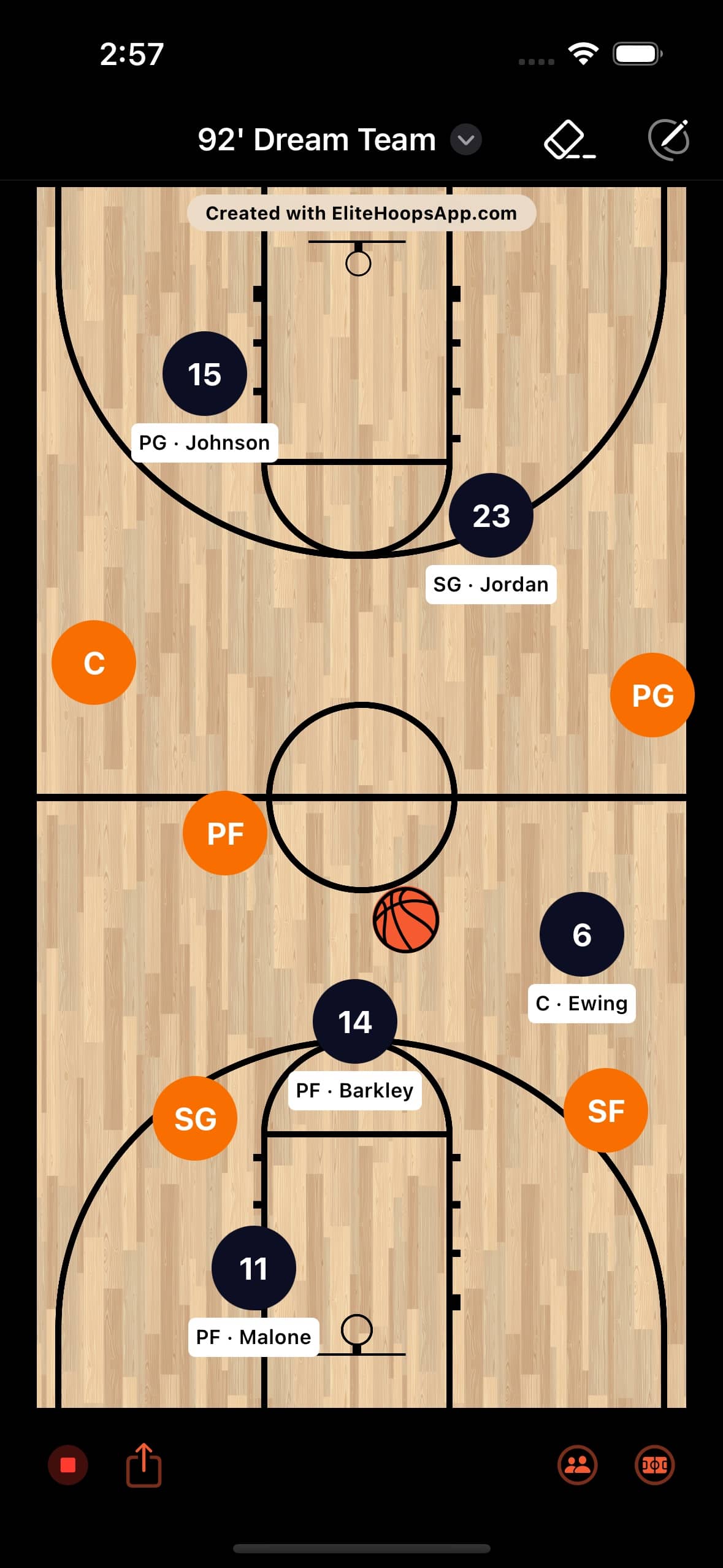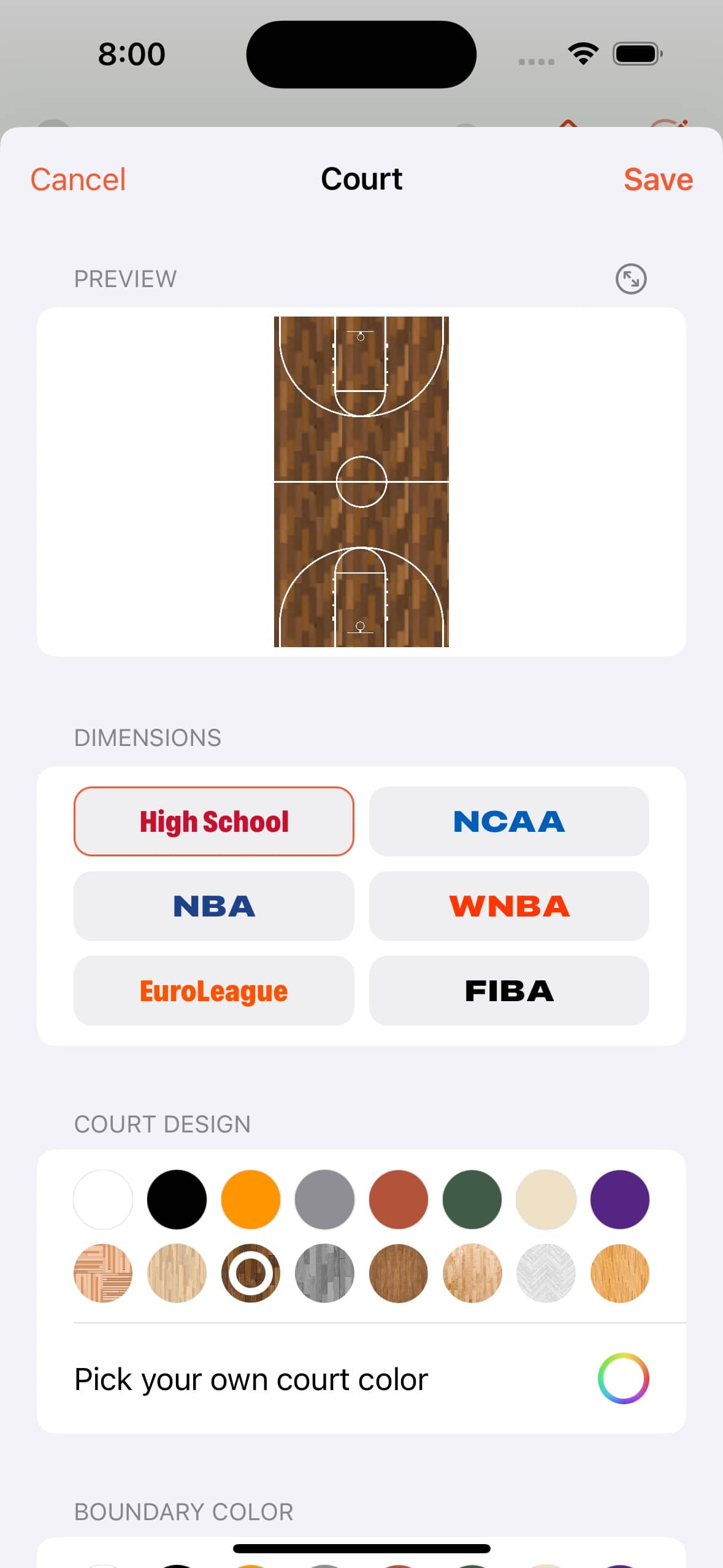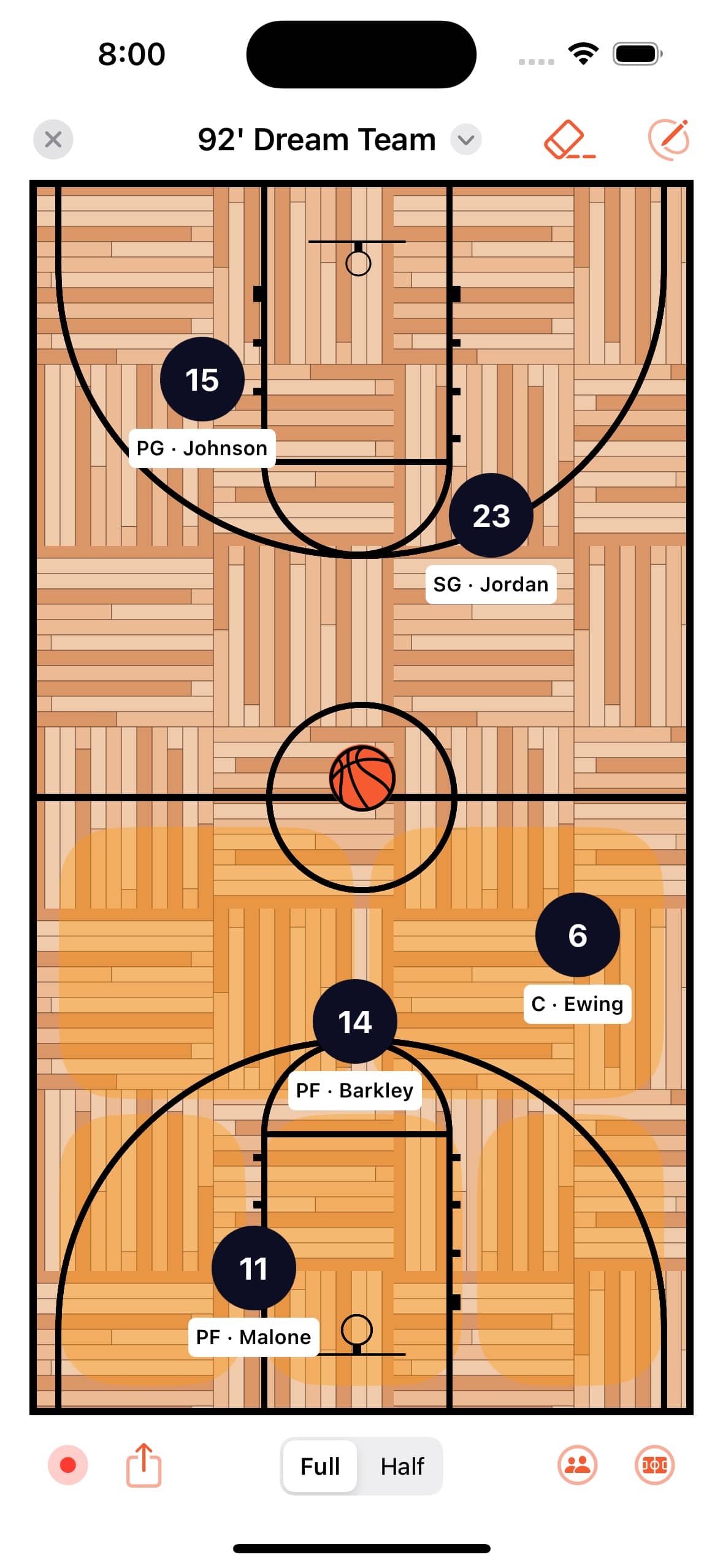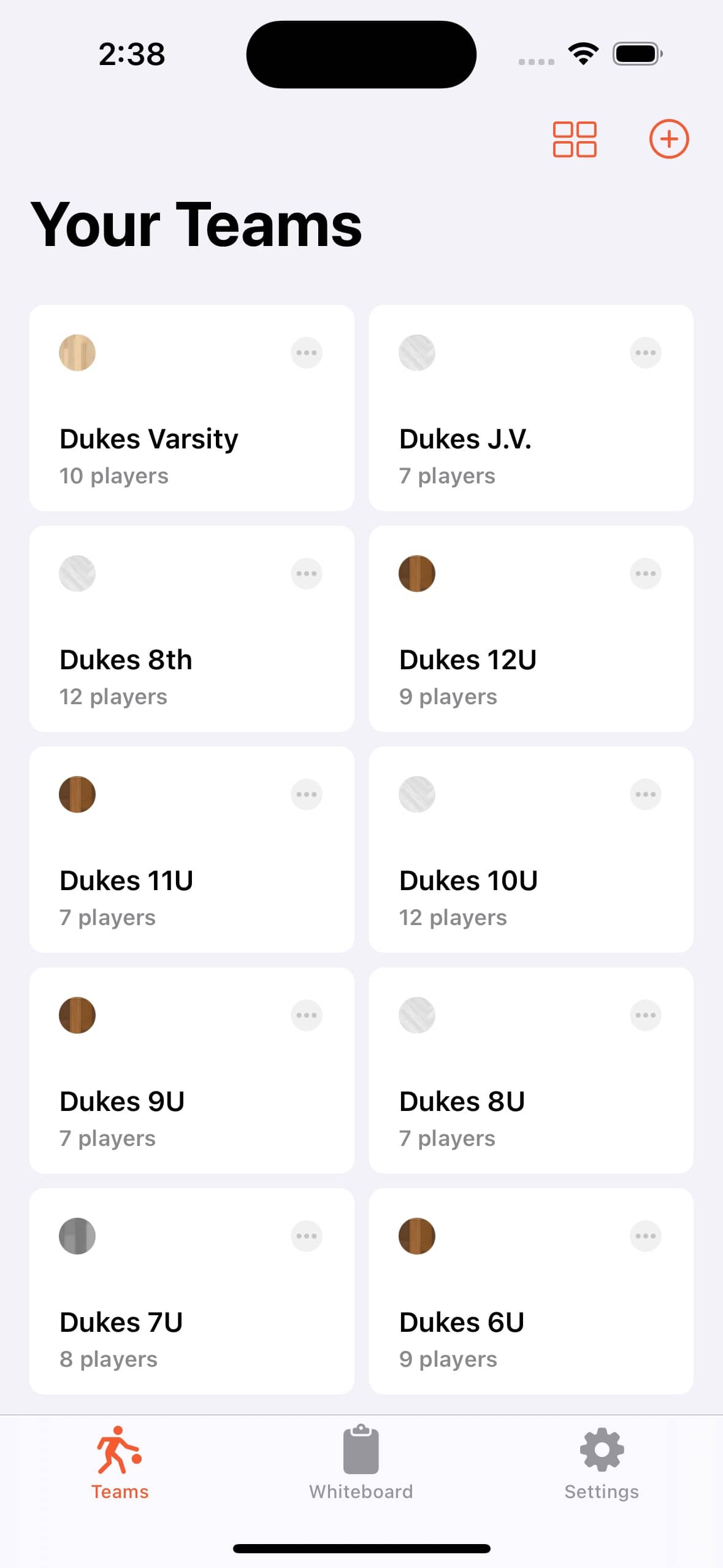 Combination & Marketing Shots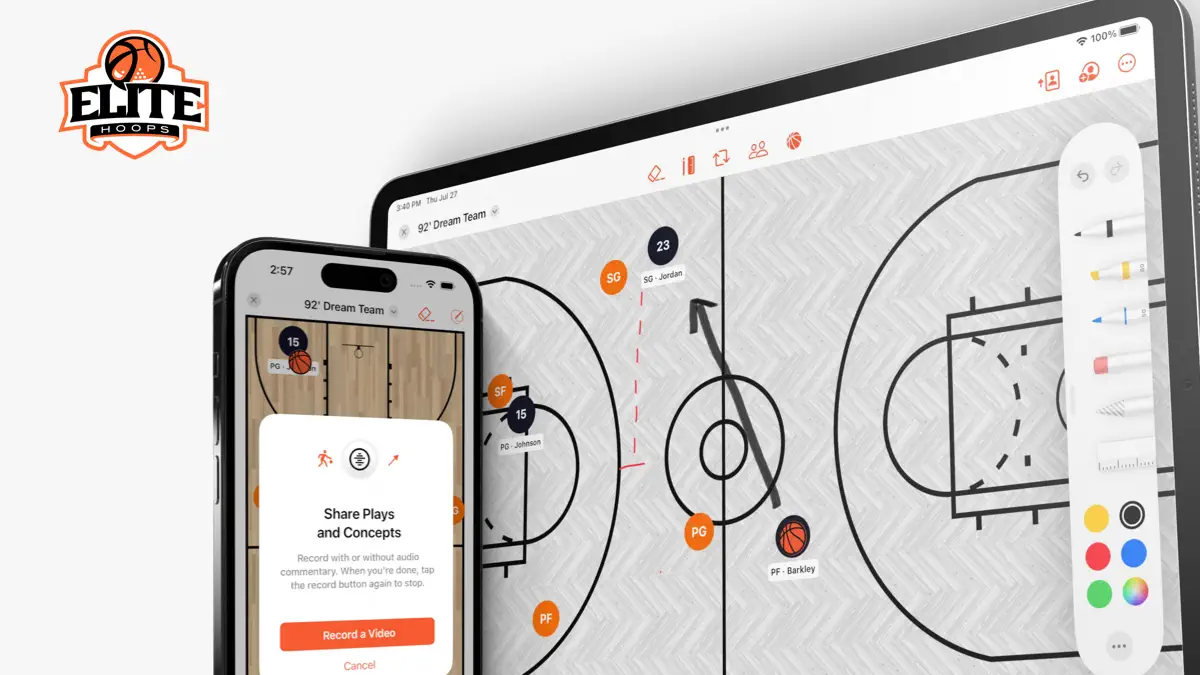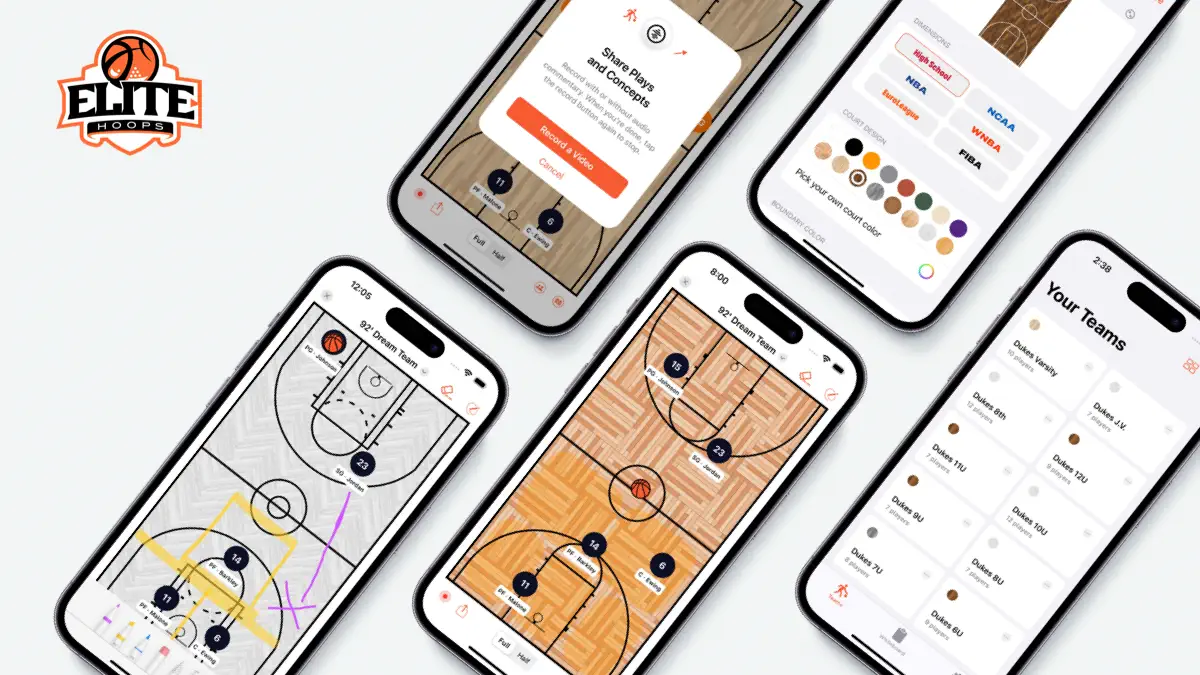 Pricing and Availability
Release Date:October 5th, 2023.
Pricing:We offer subscriptions at $40 yearly (includes a 3 day trial), $10 monthly or a $150 one-time purchase. The basic Whiteboard tab will always be free, but to be clear here - all of the "Core Product Features" listed above require a subscription.
Available Territories:Everywhere the App Store is available. Currently, Elite Hoops is only localized for English territories.
iOS and iPadOS Support:Requires iOS 16.4 or higher.
Social
Who makes Elite Hoops?
Elite Hoops was created by Day Well Spent, LLC. This is a one-person venture from Jordan Morgan. Visit the website to learn more.

If you're interested in the Elite Hoops story, open the app and visit the "Settings" tab, and tap on "How We Got Here" at the top to read the full journey.
Questions? Reach Out.
Feel free to reach out on or social channels or via email. Tap on "Contact" above to send us an email about any questions.